International Concrete Sustainability Conference
August 9-11, 2011 - Boston, USA
The National Ready Mixed Concrete Association hosted the 2011 International Concrete Sustainability Conference, August 9-11, 2011, in Cambridge (Boston), MA, at the Hyatt Regency Cambridge and the Massachusetts Institute of Technology campus.
The sixth annual Concrete Sustainability Conference provided learning and networking opportunities on the latest advances, technical knowledge, continuing research, tools and solutions for sustainable concrete manufacturing and construction.
Researchers, academics, students, engineers, architects, contractors, concrete producers, public works officials, material suppliers and concrete industry professionals are invited to attend, submit papers and give presentations. Topics included:
Low Impact Development – including pervious pavements, water conservation systems and erosion control structures.
Urban Heat Island Reduction – including light colored pavements, exterior cladding, green roofs and cool communities.
Carbon Footprint and Embodied Energy– including energy efficient buildings, sustainable infrastructure, cement and concrete manufacturing.
Sustainable Development Initiatives – including process and product innovations, green building rating systems and life cycle assessment.
Recycled Materials – including ingredients, fuels and beneficial use of byproducts for cement and concrete production, challenges and opportunities.
Performance-based Concrete – including extended service life, performance based specifications, durability, synergies and challenges.
Government Initiatives – including economic stimulus and incentives for sustainable technologies, green building and infrastructure spending, energy legislation and carbon cap and trade programs.
Private Initiatives – including sustainability initiatives by building owners and developers, opportunities and challenges of green building
The 2011 International Concrete Sustainability Conference was held in conjunction with the MIT Concrete Sustainability Hub 2011 Industry Day scheduled for August 11, 2011.
NRMCA, based in Silver Spring, MD, represents the producers of ready mixed concrete and the companies that provide materials, equipment and support to the industry. It conducts education, training, promotion, research, engineering, safety, environmental, technological, lobbying and regulatory programs (www.nrmca.org).
The Massachusetts Institute of Technology (MIT) is home of the Concrete Sustainability Hub, established with the goal of accelerating emerging breakthroughs in concrete science and engineering and transferring that science into practice. The mission of MIT is to advance knowledge and educate students in science, technology and other areas of scholarship that will best serve the nation and the world in the 21st century — whether the focus is cancer, energy, economics or literature.
Over 60 speakers from around the world presented at the 2011 International Concrete Sustainability Conference.
Click here to download a detailed program including presentation titles and authors.
Click here to download detailed abstracts.
Click here to view conference proceedings.
Principal Sponsor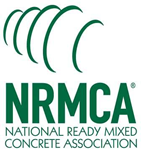 Corporate Sponsors

Government Sponsors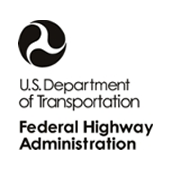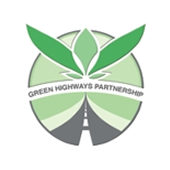 Organizational Partners
American Concrete Institute
American Coal Ash Association
American Concrete Pumping Association
American Society of Concrete Contractors
The Concrete Centre (UK)
Concrete Reinforcing Steel Institute
Concrete Sawing & Drilling Association
Connecticut Concrete Promotion Council
Expanded Shale, Clay & Slate Institute
Interlocking Concrete Pavement Institute
International Grooving & Grinding Association
Massachusetts Concrete & Aggregate Producers Association
Northern New England Concrete Promotion Association
Portland Cement Association
Precast/Prestressed Concrete Institute
Ready Mixed Concrete Research & Education Foundation
Silica Fume Association
Slag Cement Association
Wire Reinforcement Institute