International Concrete Technology Forum |
Middle East

November 18, Dubai, UAE
Click here for the conference proceedings.
Enhancing the Built Environment by Improving Concrete Technology
The National Ready Mixed Concrete Association, Grey Matters Consultancy along with other sponsors hosted the 2014 International Concrete Technology Forum, November 18, in Dubai. The International Concrete Technology Forum provided learning and networking opportunities on the latest advances, technical knowledge, continuing research, tools and solutions for concrete manufacturing, design and construction. The conference will took place at the Dubai World Trade Center, at the Middle East Concrete Exhibition during The Big 5 Show, November 17-20, 2014.
Principal Sponsors
| | |
| --- | --- |
| | NRMCA, based in Silver Spring, MD, represents the producers of ready mixed concrete and the companies that provide materials, equipment and support to the industry. It conducts education, training, certification, promotion, research, engineering, safety, environmental, technological, lobbying and regulatory programs (www.nrmca.org). |
| | Grey Matters Group of Companies is a Dubai-based professional entity established to serve the construction and concrete industries in the Gulf and Middle East regions. Grey Matters Consultancy conducts third party assessments, technical control, inspections, consultancy, training and certifications on Concrete Technology (www.greymatters.ws). |
| | The Iberoamerican Federation of Ready Mixed Concrete (FIHP) is a non-profit organization, that gathers the national associations and companies from the Latin American countries. The main purpose of the federation is to exchange experiences, to develop activities in order to promote the use of the ready mixed concrete in the construction and the evolution of the industry (www.hormigonfihp.org). |
| in cooperation with: | |
| | The Big 5 is the largest construction exhibition in the Middle East, serving as a networking platform for construction product suppliers and buyers since 1979. 2013 was a record breaking year, delivering 2,747 exhibitors from 58 countries, 74,854 participants from 124 countries and 148 educational events (www.TheBig5.ae). |
Corporate Sponsors
Platinum Sponsor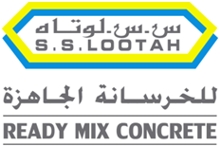 Gold Sponsor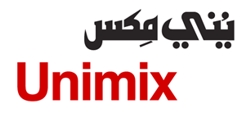 Silver Sponsors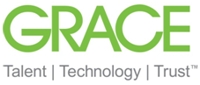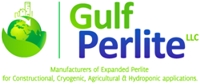 Bronze Sponsor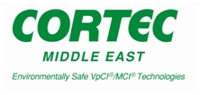 Attendees
Researchers, academics, students, engineers, architects, contractors, concrete producers, public works officials, material suppliers and concrete industry professionals were invited to attend.
Continuing Education
Attendees of the 2014 International Concrete Technology Forum were eligible to receive up to 6 professional development hours (PDH's), depending on the number of sessions attended.
Session Topics
World renowned speakers will presented the latest advances, technical knowledge, research, tools and solutions for design, testing and modeling concrete performance including:
Hardened concrete properties
Plastic concrete properties
Concrete applications
Performance based specifications
Performance prediction
Sustainability
Green concrete